TR1BE Announcements
12 days ago
2018 Fall Sports
Football - Coach Mike Apodaca

1st Practice w/out pads - August 6th
1st Practice w/pads - August 9th
1st Contest - August 23rd
Golf - Coach Mike Lepore
1st Practice - August 6th
1st Contest - August 8th
Tennis - Coach Karen Mack
1st Practice - August 6th
1st Contest - August 11th
Cross Country - Coach Sean Wilde
1st Practice - August 13th
1st Contest - August 23rd
Girls Swimming & Diving - Coach Mark Miller
1st Practice - August 13th
1st Contest - August 23rd
Volleyball - Coach Maggie Hokanson
1st Practice - August 13th
1st Contest - August 23rd

Back to School
Registration is August 14th & 15th from 7:30 - 4:00 p.m.
New Student Orientation August 9th 6:00 - 7:00 pm.
Freshman Orientation August 13th 6:00 - 7:00 pm.
Freshman Academy August 16th 8:00 - 1:00 pm.
Open House August 29th 5:30 - 7:30 pm.

.






Academy will be open on the following dates & times:

If you need a little extra time to finish your school work, please come to the Academy on June 7, 8, 11, 12, 13, 14 & 15 and the times are 9:00am - 1:00pm. See you there!!

WAY TO GO CENTRAL GRADUATES, WE ARE PROUD OF YOU!!!!!!
Due to space availability, all-state pictures at Central High school are being replaced with smaller pictures. The old pictures will be available for sale during the 2018-2019 school year.

Go Central Soccer!!! State Champs Ladies, Way to Go!!!! TR1BE!!!!!
Congratulations to our Girls Track team for bring home a State Title!!!! GO TR1BE!!!!!!
CELEBRATE YOUR GRADUATE!
2018 Yard Signs For Sale!!!!! $20.00 Please Inquire At Reception.





University of Wyoming Signing Day at Central. Good job Central Graduates!!!!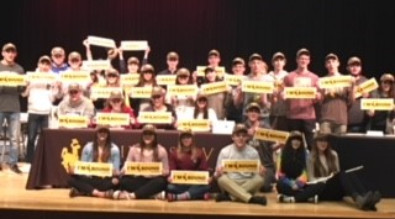 Online registration and address verification April 10-20

Families with students enrolled at LCSD1 schools will complete online household registration and address verification from April 10-20 using their Infinite Campus Portal account.

During this time, families must bring proof of address verification to their child's school. Acceptable forms of verification include, light/gas bills, lease agreements and mortgage contracts. Water, cable and phone bill WILL NOT be accepted.

Congratulations to our State Placers for the 2017-2018 Wrestling season, (from left to right)
Coby Goossen 5th, Coach Brightman, Casey Pushchak 4th, Brian Nicholson 5th, Decker Mattimoe 3rd, Tanner Martin 6th, Mikel Hill 6th, Kyle Hardee 5th. Great job Indians!!!!!!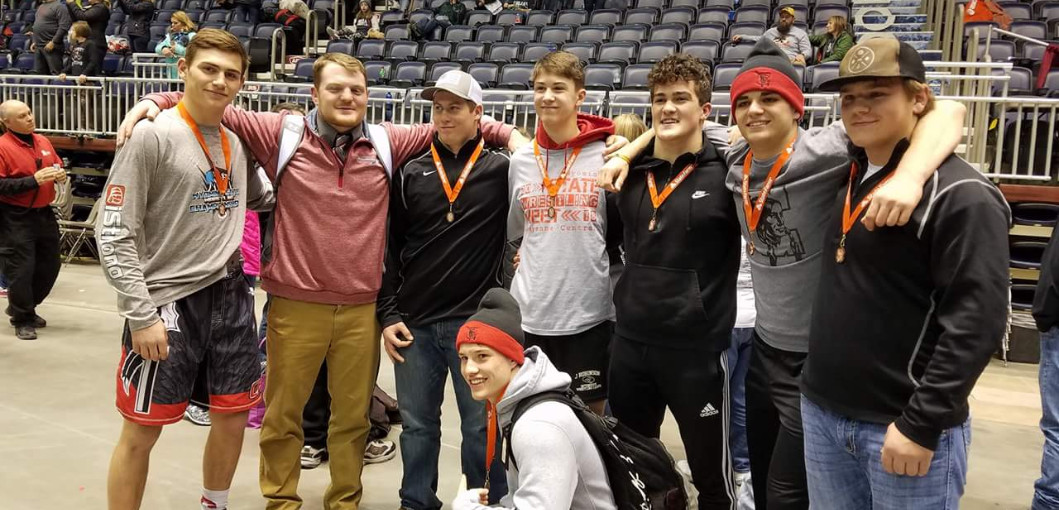 Congratulations to our Girls Indoor Track Team for bringing home a State Championship!!!!
GO INDIANS!!!!!!!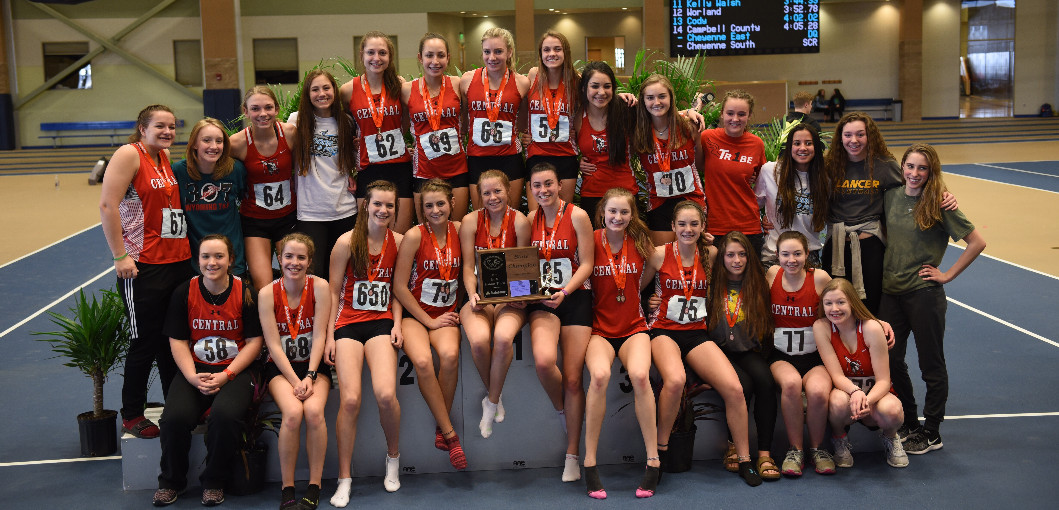 Congratulations to our Speech & Debate Team for taking the Leading Chapter Award, Congressional Debate Sweepstakes and Speech Sweepstakes!!!! Great Job Indians!!!!
antler alert!
Students in AP Environmental Science classes are partnering with Wyoming Game & Fish and Laramie County Conservation District to investigate the movement of mule deer in Cheyenne. Using radio collars and other technologies, students are tracking our backyard bucks and does as they move through our neighborhoods. Check out their project page to get updates on what they're learning

Seniors
As you order official transcripts from the records office at CHS, please confirm the transcript format the college(s)/university(s) will accept as official. In most cases, faxing or emailing transcripts are not considered official. Yet, there are some exceptions. In order to assure your college applications are complete, it is important that you know and request the acceptable official transcript format for each College/university that you apply to. --Mr. Norman.

Consider taking the time to review the scholarships found at Central High School. To do so, review the document found at this link. Some applications are online, while others require a paper copy found in the Career Center.
Congratulations to our Speech and Debate Team for bringing home 1st Place!!!!! GO TR1BE!!!
Congratulations to Mr. Berry and FFA for having the winning door in the Christmas Door Decorating Contest.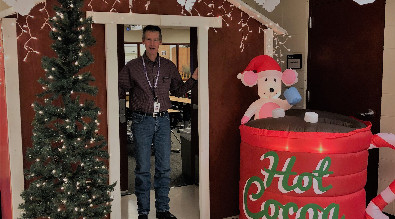 Central High Mock Trial - 4th Place
Congratulations Swim Team 3rd at State!!!!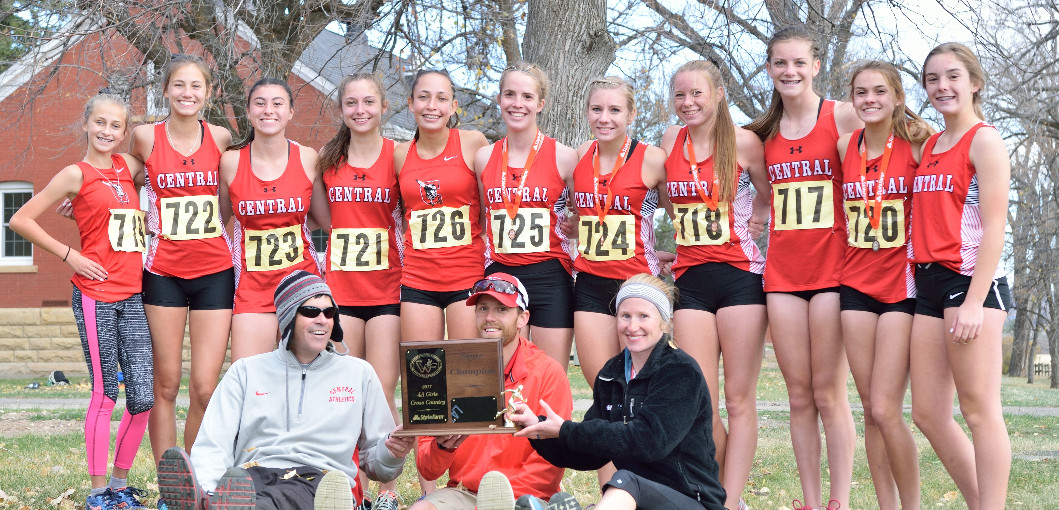 CROSS COUNTRY STATE CHAMPS!!!!!!!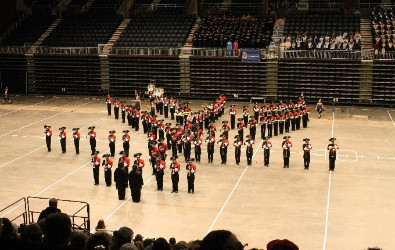 Central High School Choir with LCCC Choir
CHS Principals with UW Football Coach